Student Ministry at New Heights Church
At New Heights Church our teens (6th through 12th grade) experience a safe, age-appropriate environment where they learn about Jesus and grow in their relationship with Him in a creative and relevant way.
We would love to see your teen visit New Heights YTH. We meet every Wednesday at 7 pm.
Why do we exist?
To lead teens in a growing relationship with Jesus.
Your teens first visit
What to expect as a parent:
When your teen is in our care, our top priority is a safe environment. For safety, we check in all of our teens every time we gather. The first time, we will ask for the following personal information (NOTE: We value your privacy and will not share this information with anyone):
Parent/guardian name(s)
Child's name
Child's birthdate
Home address
Phone number (parent)
Phone number (student)
Any special instructions (allergies, special needs)
The first time your teen checks in, they will receive a "Welcome Gift" just as a thank you for hanging with us. We don't want any student to feel unwelcome or uncomfortable, so after the check-in and the welcome process is complete, your teen will be introduced to a leader and a student that is their same age. We believe that real-life change happens through the context of relationships and we want to help them in the first steps of building relationships with other students at YTH.
Every time we gather, you can expect that your student will experience:
fellowship with other students
fun and exciting games
relevant worship
teaching straight from the Bible
Who we are
We want nothing more than to partner with parents in helping their teens become disciples of Christ. We know that life is hard and confusing for teens. They face many obstacles in their formative years; from personal identity issues, sexual purity, negative media influences, substance issues, and the list goes on. Our goal is that every student will know God, find freedom, discover their purpose, and make a difference wherever they are.
New Heights YTH Events
Throughout the year, we do various events for your students to get connected to other students and grow in their relationship with Jesus. Some of our staple events are Youth Conference (fall), Fine Arts Festival (spring), and Youth Camp (summer).
For more events click the button below.
Meet our Student Ministries Pastor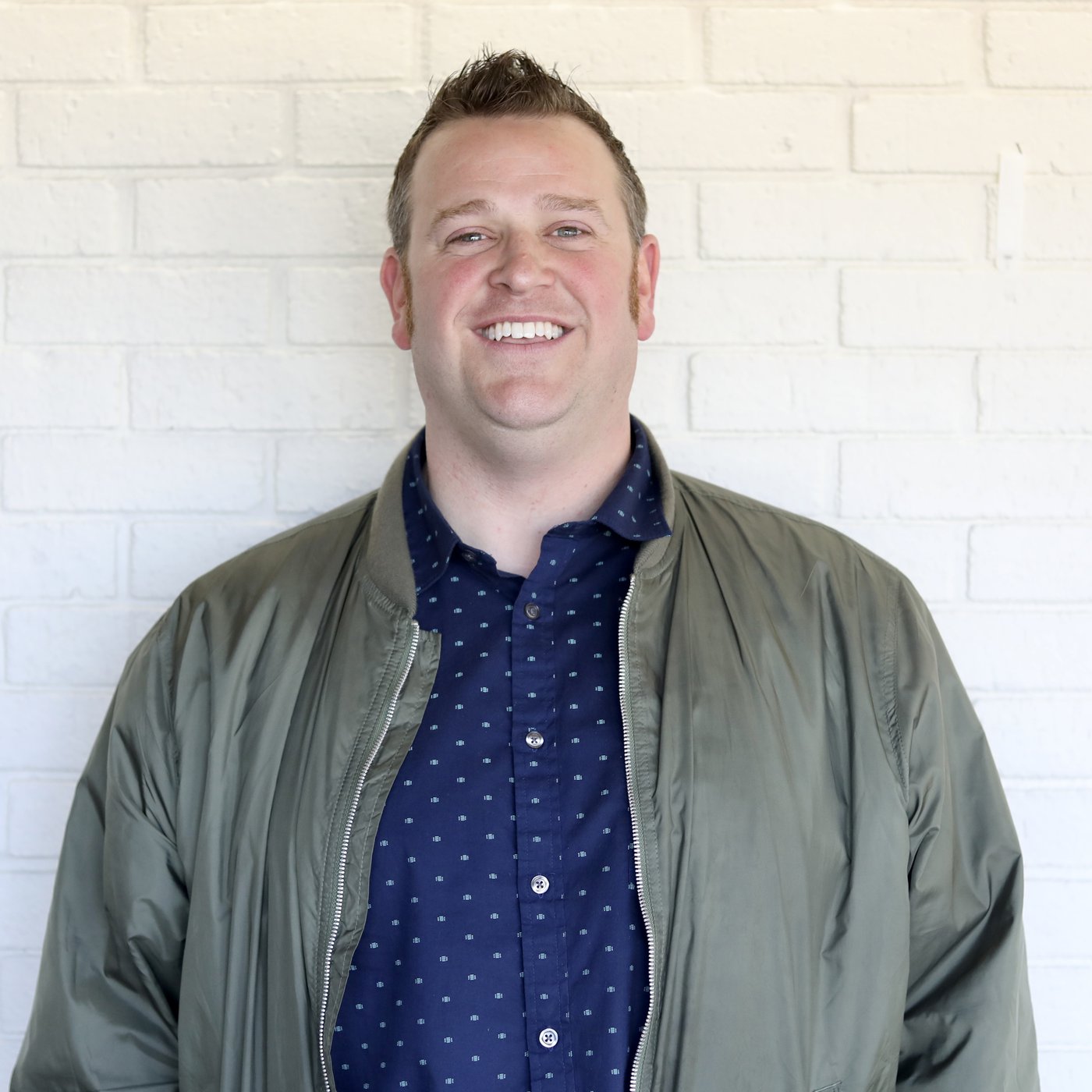 Enos Marshall: Enos grew up in Washington state. He and his wife Lisa met at Northwest University and were married in August of 2003. They have four incredible kids, Kennedy, Isaac, Lincoln, and Allie. Their family moved to Ohio in August of 2021 where Pastor Enos serves as Executive Pastor. They love God, their family, and the Seahawks! Enos and Lisa are currently serving as the youth pastor/youth directors of New Heights Youth.
Got questions?
If you have further questions, concerning our New Heights YTH experience, simply click the button below and get in touch with us!